b5media's sales department was looking for a better way to engage advertisers to help sell ad space across their blog network. From concept to copy to design, we worked to define the b5media identity both visually and in the written tone and manner they use to communicate with advertisers.
We began by introducing b5media and the concept of a Blog Network to advertisers.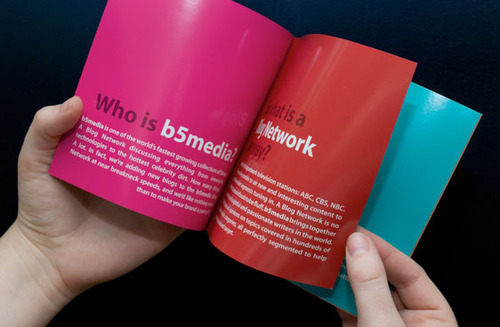 It was important to explain the value behind the Blog Network in order to get buy in. This wasn't about selling to a high volume of eyeballs. Advertisers needed to know they'd be connecting with early adopters, influencers, and a highly engaged readership in a targeted manner.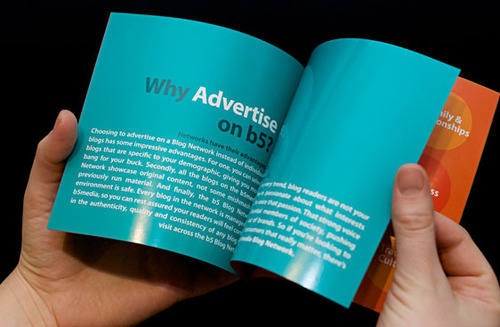 Highlighting the different channels that b5media's 100s of blogs fit into, followed by detailed statistics on readership, were the final pieces that helped encourage new advertisers to come on board. All of this written in a concise way in bite sized candy coloured sections helped to engage advertisers with this new advertising opportunity.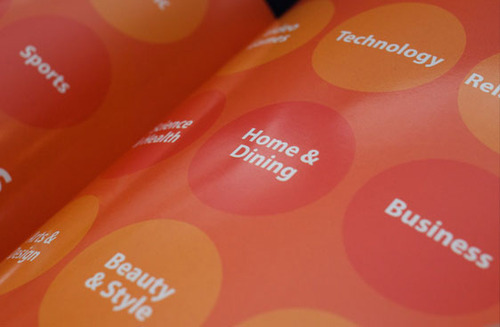 In the end, we completed this brochure, a slide deck, trade show booth panels, and tshirts, all targeted towards driving new ad revenue to b5media's diverse stable of blogs.