Transcript
I've found that the majority of people that are talking about digital or thinking about , especially the senior people do not use this nearly enough and have no clue what the cool things are that's happening, understand how the tech works, really immerse themselves, and so before you can even dip a toe into the water, you really have to immerse yourself and become almost like a digital native and then you can kind of really think about, "okay cool, I understand that, now how can I take it "and apply it to my business "and see that I'm delivering value to customers?"
She is inside a breather space, seeing people working on a breather space, all through VR. Tell them what you see.
It's like 3D almost it's like, 360.
This is a big space, this is like 1300 square feet, fits 50 people, there's a projector and screen, there's a whiteboard. You open the door, and you say, "Yeah."
The little anecdote I like to use just goes, Uber is such a widely used service, you can have a beautiful app, but if a car shows up and it's dirty, and the driver is rude to you, it kind of doesn't matter how beautiful the app was. So I think the same thing applies to wherever technology changes the real world, it's kind of half and half. You've gotta pay, yes it matters that it works, that it's fast, that the digital experience is good. But equally important is, what does the customer experience in store, whether that's retail, or whatever the physical interaction is. That's just as important as the app working well.
With technology now a standard part of our lives, wherever we go, innovators are working harder than ever to keep up with evolving consumer expectations. Innovators are realizing that it is not the technology itself that matters to the average consumer, but the quality of experience that a digital product or service offers them.
This year's DX3, Canada's leading technology, digital, marketing, and retail conference, was held at the Metro Toronto Convention Centre. The conference brought experts in the retail, financial, fintech, digital, and marketing industry together to showcase and explore new technologies and digital experiences that are reshaping organizations and consumer engagement.
DX3 welcomed over 3,000 guests, 50 speakers, 100 exhibitors this year.
Industry leaders from across North America conducted keynote presentations and participated in panel discussions, speaking on the emergence of retail tech trends, strategic data usage, voice technology, improving customer experiences, and more.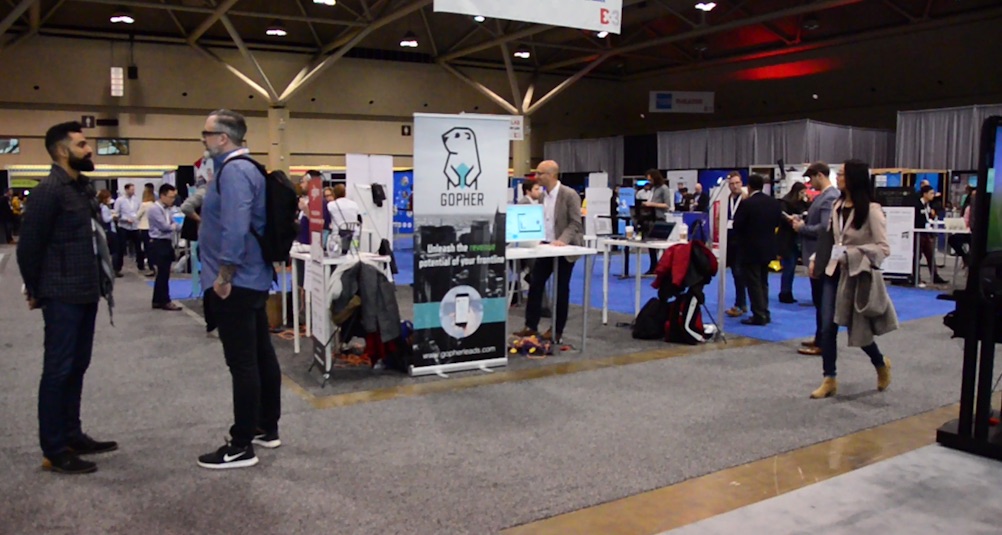 ---
Here are some highlights that speak to why you should prioritize experience over technology:
Smart shopping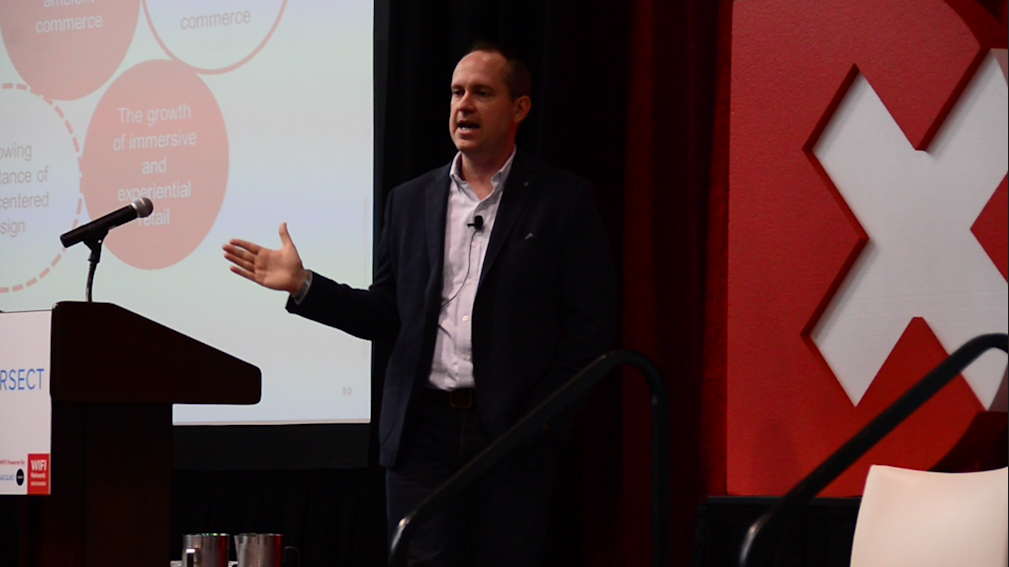 On day one, Jason Davies, VP of Digital Payments and Labs at Mastercard, discussed the importance of bringing personal touches to digital transactions.
Davies also spoke on how companies like Mastercard are exploring innovative solutions along the lines of Amazon GO in an effort to uncover new opportunities which align with today's connected consumer.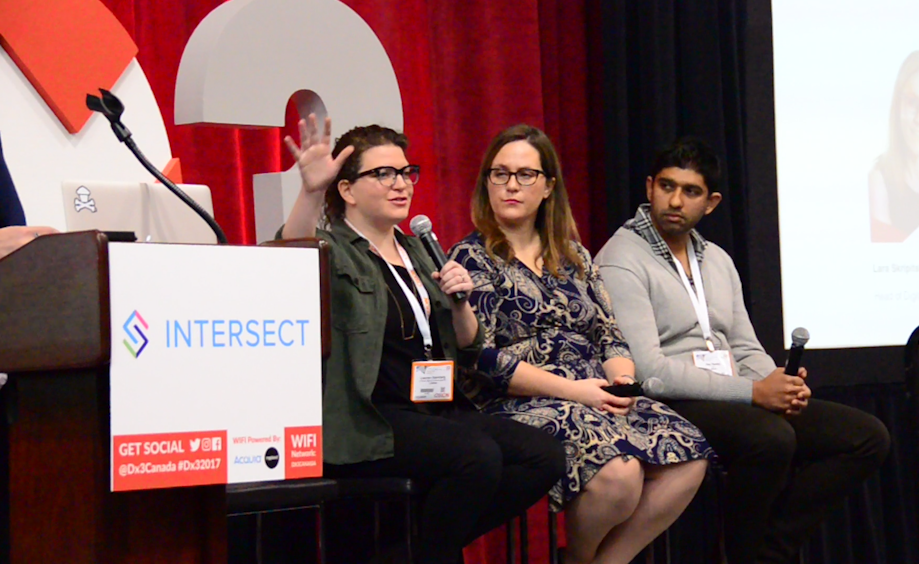 Panelists from McDonald's, Loblaw Digital and Ritual gave lessons on food retail amidst a digital shift, and how the designs of retail spaces are changing to better accommodate consumers.
---
"Whenever technology touches the real world, yes it matters that the digital experience is good, but equally important is what the customer experiences in store."

~ Raymond Reddy, Ritual
---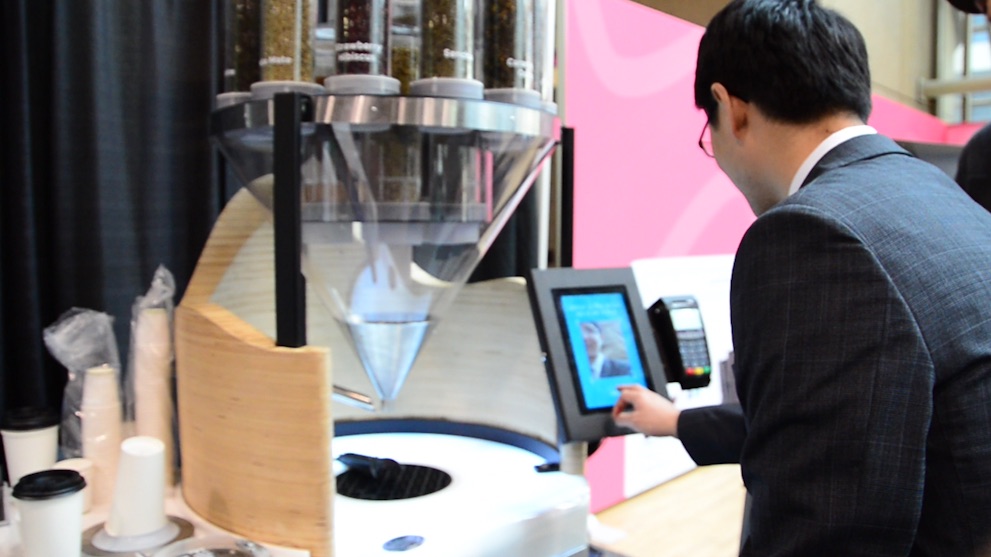 Also present were a variety of replicated fashion and food retail spaces such as teaBOT and Klothed. At Klothed, a representative demonstrated how to shop for alternate outfits on a mobile app [rather than trying clothing on in-store], sharing these ideas with friends and family through email, and discussed AI hacks that increase customer engagement after purchasing from retail stores.
---
Dumb data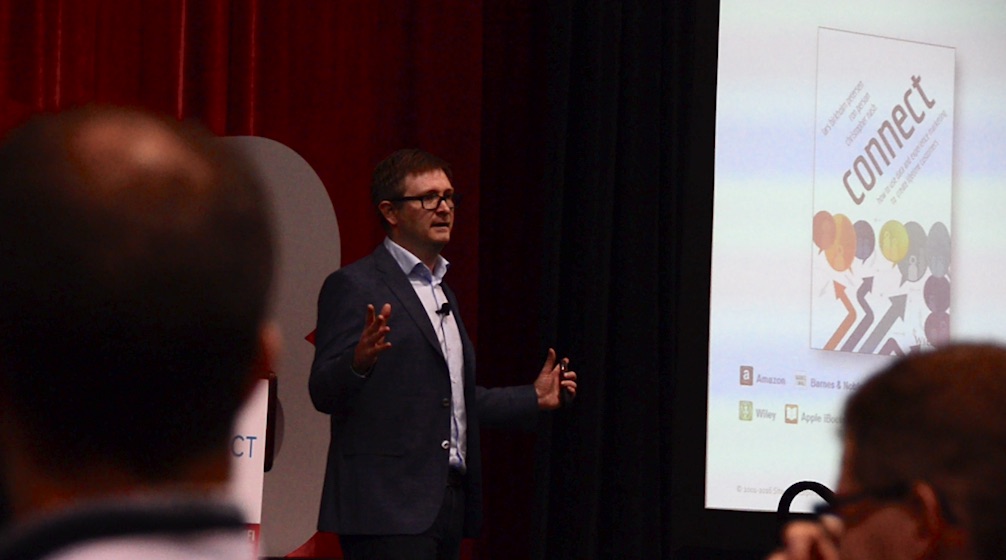 We sat in on a tasty and informative Lunch and Learn by Lars Petersen from Sitecore who spoke on using data carefully to optimize digital experiences. Companies are collecting valid data, but are not personalizing experiences based on what they know about users.
For example, data should have the ability to suggest appropriate items accompany the blouse you just bought a couple days ago, enhancing your digital shopping experience, rather than keep flashing the exact same blouse on your desktop screen.
---
The show floor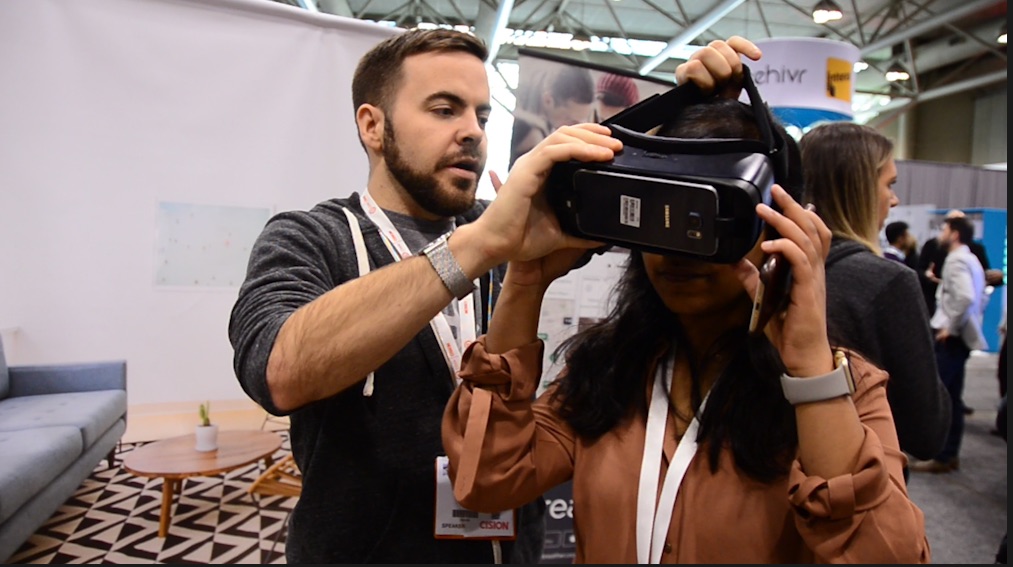 This year's DX3 show floor showcased some of the top technology-driven companies and marketing firms from across North America. Say Yeah stopped at Breather, where VR was used to give you the chance to visit their workspaces from across North America.
---
Technology without purpose
A continuing theme when exploring new technologies was also prevalent at DX3, with a number of products, discussions, and demos serving no purpose whatsoever. The challenge with any new technology is to move beyond novelty, and serve a practical purpose for users or organizations.
For example, accessing your bank account by snapping a selfie is neither faster nor more secure than a fingerprint. Innovators must be tasked with making wiser decisions of when to incorporate new technologies into their organizations in order to avoid wasting R&D dollar or, worse, negatively impacting the customer experience.
---
A trend worth exploring: Voice interfaces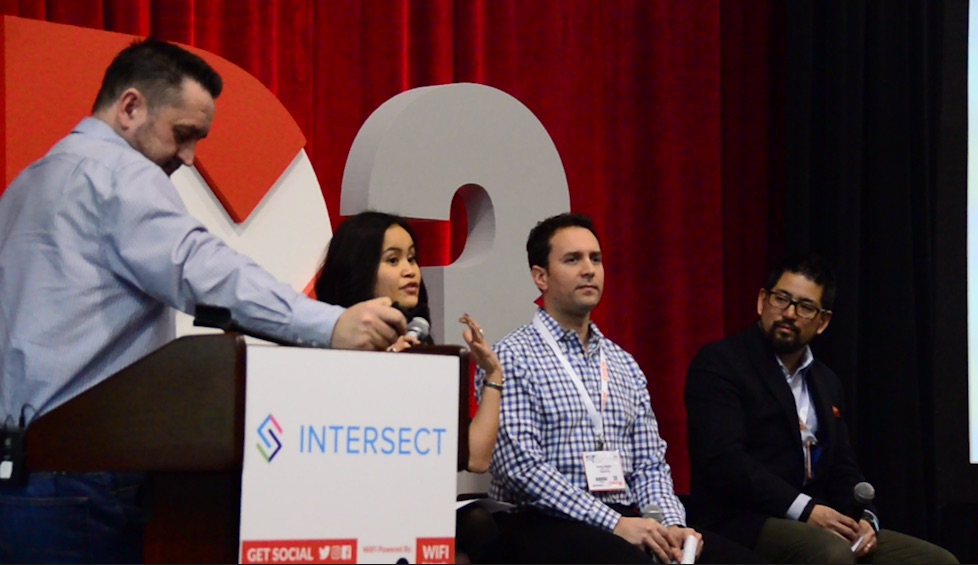 A panel featuring voice technology companies HelloGbye and SmartEar set expectations and emphasized the capabilities of voice technology.
Predictions from this panel pointed to voice taking over the automotive and health industry.
The challenge with voice—as with any new technology—remains to find a purpose that is better served by this new interaction and interface model. A picture still tells a hundred words and complex sets of information, like today's weather forecast and when the rain will start and stop is still easier to see on a screen than be told to you by Alexa or Siri.
Great innovators will continue to explore how voice and screens can work together, and find areas where the voice is more capable than touch.
Other themes addressed throughout DX3 included artificial intelligence (AI), new technologies and legislation around access and privacy, shifting design processes which take advantage of new technologies, and the transformation of marketing stacks led by big data and AI.
---
Navigating new technologies
If you're looking for support in navigating new technologies to ensure R&D and product strategy best serve your business and your users, we're here to help.