Just in time for Valentine's day, ChocoFinder has been updated with a whole new discovery interface, combining a map and list view of all the best chocolate shops around you, right on the home screen.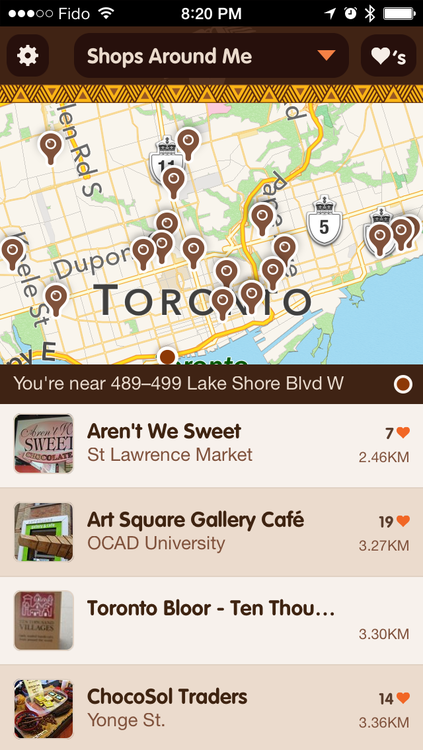 Now you can quickly see all the great shops around you and select the closest shops before jumping to each shop page to see all the great treats they have to offer.
If you're still on the Valentine's Day hunt for fair trade and artisanal chocolate for your special someone, get ChocoFinder from the app store now. It's helpful, free, and delicious!