Want to know what goes into inclusive design and learn the specifics of how to apply it for product success?
Tune in to The Journey of Inclusive Design, a one-hour online event that will be held by Sketch on June 9, 2022.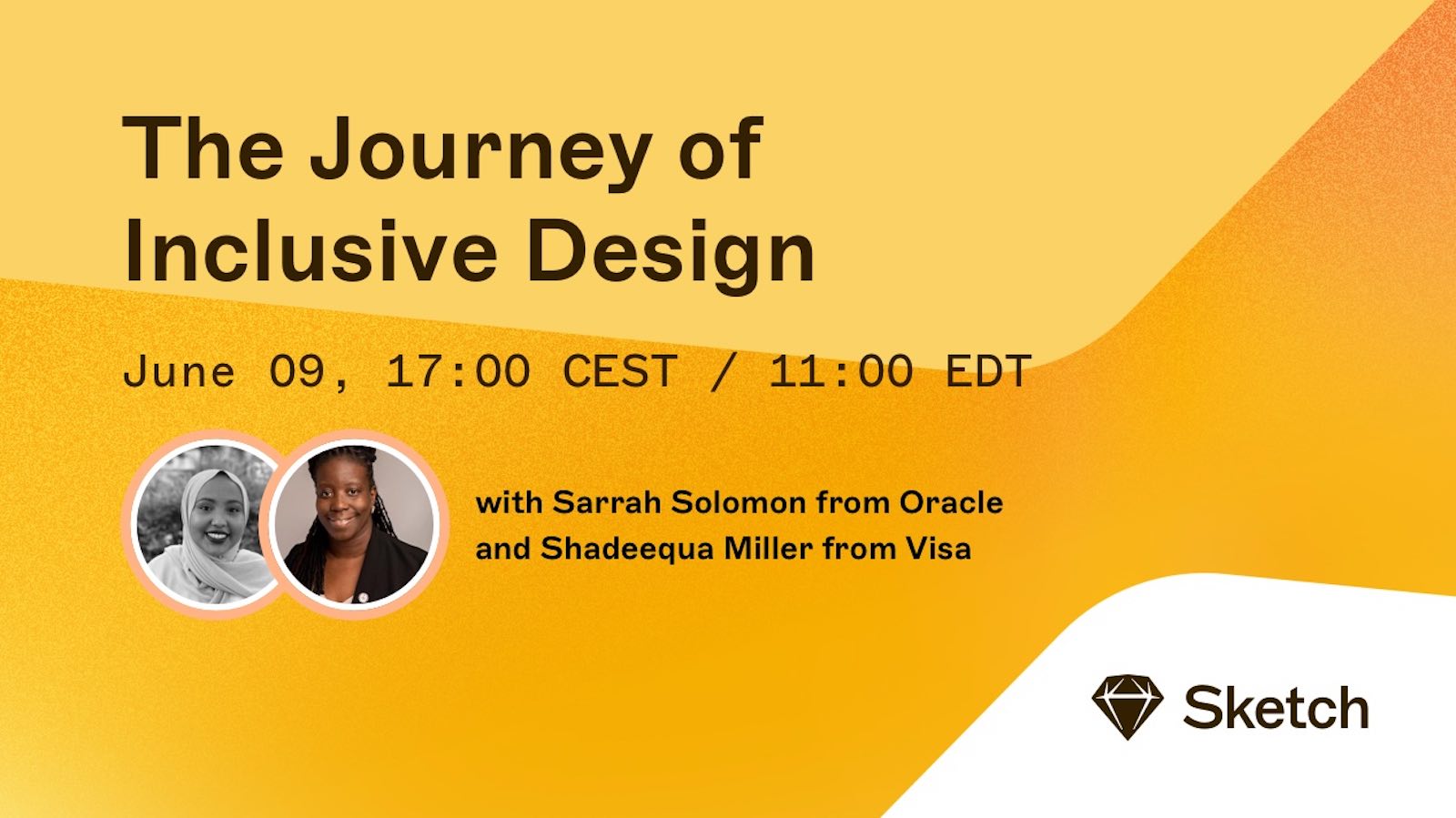 Don't miss this talk by Sarrah Solomon, UX Designer at Oracle, and Dr. Shadeequa (Dee) Miller, Head of Inclusive Design & Product Equity at Visa.
This talk will explore how to make your designs more inclusive and accessible, uncovering the myths around inclusive design, and explaining the difference between universal design, accessibility, and inclusive design.
---
Don't miss out
Join this virtual event for free.
---
Need help getting started with an inclusive design process?
At Say Yeah, inclusivity and accessibility are top of mind when it comes to design. Not only does inclusive design yield products and services that are easier to use for everyone, but it's also the key to reaching and engaging with your entire market. Check out our approach to inclusive design and reach out to see how we can help.