We've been working hard with the rest of the HoHoTO team to help shape a more inclusive digital community. Our year-round efforts have extended well beyond the annual HoHoTO holiday party and we're pleased to announce the new overarching organization, Together, which brings together all the year-round initiatives made possible by the money raised by HoHoTO, sponsorship, and other supporting events.
---
HoHoTO tickets are available now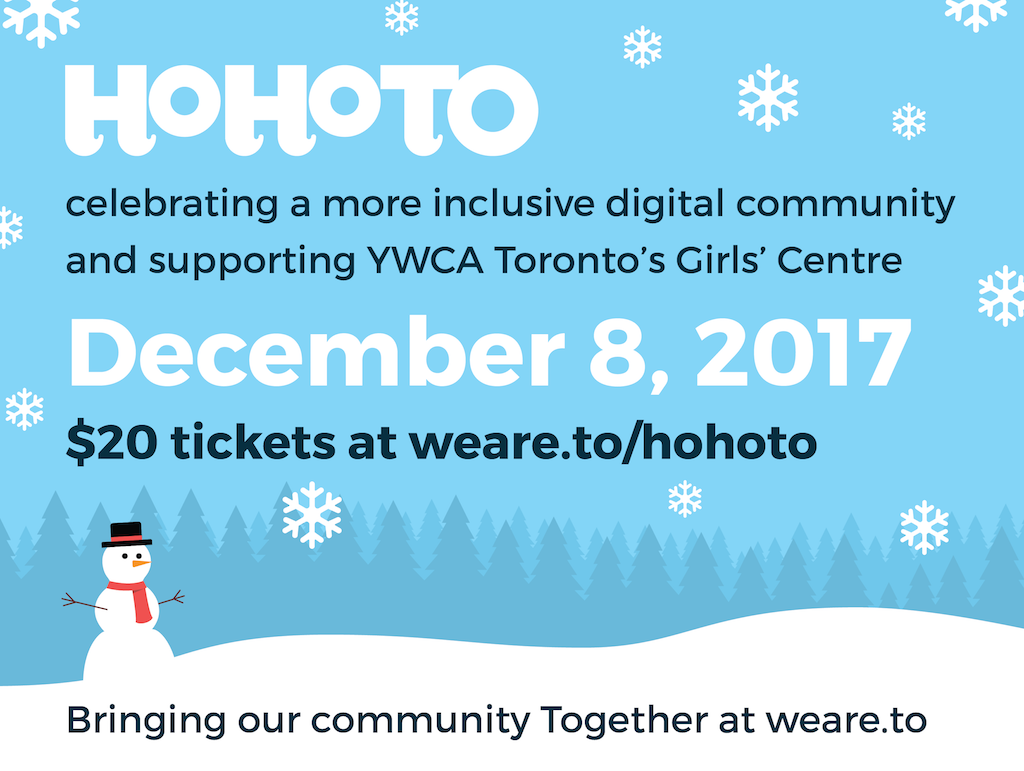 On December 8, 2017, HoHoTO is back in full effect to support a more inclusive digital community! A night of celebration, food, drinks, fellowship, all in support YWCA Toronto's Girls' Centre. Join us at the Mod Club Theatre from 7:30pm to 1:30am. Early bird tickets are available now at a savings of $15 off the regular price.
---
We're pleased to once again be sponsoring Together.
We hope to see you out to celebrate on December 8.
The Say Yeah team.