With Movember in full swing and men moving from that first week embarrassment to comfortably forgetting about their 10 day old upper lip hair growth, now seems like a great time to Mo your phone. This way, just as you've forgotten about the silly little thing on your face, a quick glance at your phone will get you back in the Movember swing of things.
Also a great way for the ladies to participate without gluing fur on their face!
Here's how our Movember wallpaper looks in action: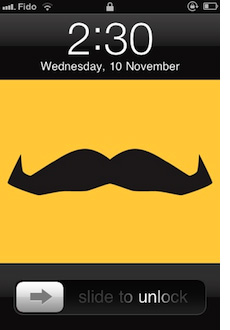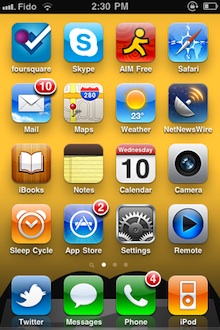 Download the full sized wallpaper from flickr here or by clicking on the images above.
UPDATE: If you don't have an iPhone, here's a version without the black bars which will hopefully be more suited to your phone.