This past Friday we kicked off the Patio Friday season with a great crowd at Margaritas. Our gracious hosts at Margaritas let us take over the top floor patio as we grew to over 30 strong.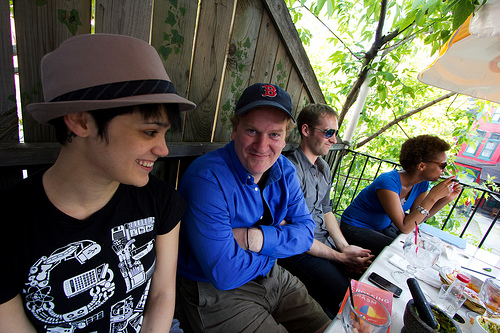 Photo taken by Chris.
Conversations were had around graphic design, Nat & Marie, the trials of post-CIA job hunting, finding your own summer place in Toronto, and much more.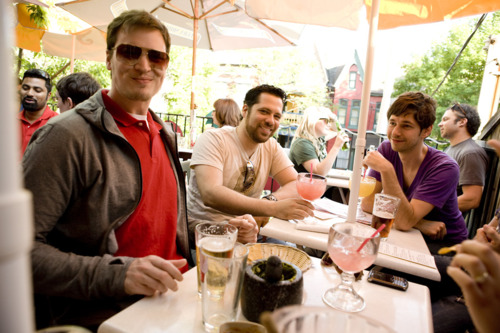 Photo taken by Rannie.
We'll hopefully be doing more Patio Friday's this year as compared to last year when I was distracted by the cottage, Paige had to go back to work on Fridays and Qasim forgot to renew patiofriday.com. 😛
With that in mind, if you'd like to keep up with the latest Patio Friday news, you can follow Patio Friday on Twitter, Like Say Yeah on Facebook, or just keep an eye out on the TO Events Calendar.
Hope to see you at the next one!
Masthead photo from Chris Luckhardt. More great shots in his Flickr album.
And be sure to check out all the great photos from Rannie on his site.
Also, much thanks to Rannie and Chris for taking and sharing out all those great photos, since our camera was absconded with at SXSW.
Peace.
Lee