FITC's Spotlight events are back in an all-new virtual format. July 9 brings us Spotlight UX, with talks focused on best practices for user experience design and product strategy.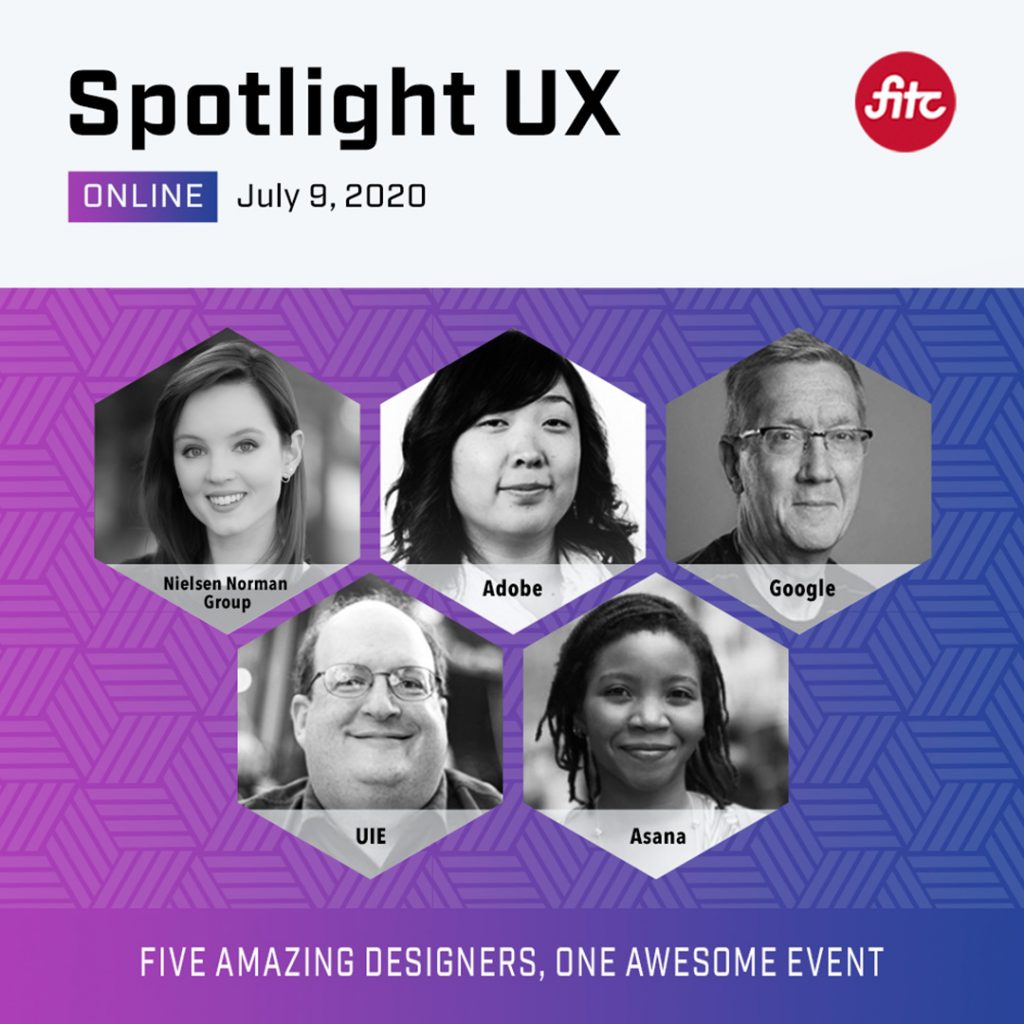 Traditionally an in-person event, bringing together a group of passionate designers in one spot, this year, the conference will be taking place online on July 9th, from 1 PM to 5:30 PM EST.
The online conference will feature the same quality of great UX content we know and love from previous FITC Spotlight UX events.
There's something for every UX professional in this lineup.
---
We're excited to hear from the great speakers who will be giving talks at the event, including:
Jared Spool, Center Center
Scott Jenson, Google
Catt Small, Asana
Kate Moran, Nielsen Norman Group
Jessica Moon, Adobe
---
Spotlight UX is sure to be jam-packed with insights for product and UX designers to expand their skill set, all from some of the best-known designers in the field.
We encourage you to take this excellent opportunity to learn from these designers and grab a ticket to the event!
View the full conference schedule here.
Save 50% with discount code mediatemple and catch this event for just $20.
---
Experience design as a foundational skill
If you're looking to level up your product strategy and experience design methodologies and execution, we're here to help.