Join our CEO Lee Dale at the 2018 User Experience Research (UXR) conference in Toronto on Saturday March 3, 2018.
The UXR Conference is a one-day conference hosted by UXResearchTO highlighting best practices for product and service research.
Connect with Lee to talk research, design, and system strategy during networking time at the conference, or reach out to him on his social channels to organize a chat!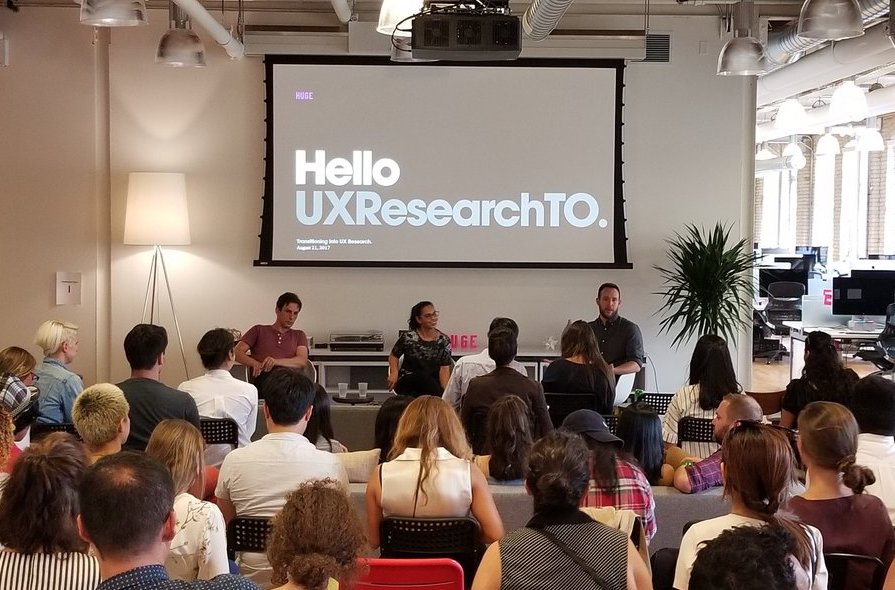 The UXR Conference is your opportunity to build and improve research practises within your organization. With a full day of speakers, workshops, and a special product leaders panel from seasoned UX researchers, design strategists, and executives in Toronto, this conference is a must-attend for the digital product community.
Speakers include:
A worthy experience
We encourage you to attend the UXR conference to interact with brilliant minds in the world of user experience research. It's also an opportunity to discover new strategies to present to your team.
The UXR conference will take place at the Isabel Bader Theatre & Victoria College in Toronto from 8:30am to 6pm.
We're big proponents of user research, usability testing, and ongoing validation and iteration at every stage of product and service delivery. We can't wait to connect with this audience of research professionals. Hope to see you there!
From conference knowledge to ongoing research
If you're looking for support in accelerating your research practices, get in touch. We can help.