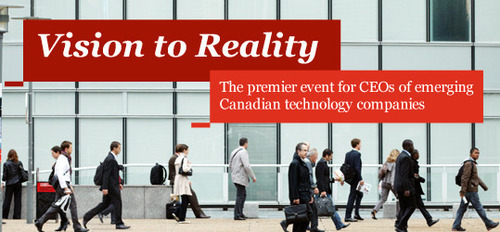 One of the great annual conferences in Toronto is PWC's Vision to Reality, a look at great Canadian success stories, the challenges they have faced, and how they realized their potential.
This year's event takes place Thursday, April 10, 2014, and I'd encourage any product or service company hunting for product market fit to register for this event.
If you run a growth stage company, you may also apply to the mentorship program, taking place on April 9 with Ben Yoskovitz, Mark MacLeod, David Stein, Anish Acharya, and Elaine Kunda.
I hope to see you there on the 10th!