Join us at Guelph University as the Annual Accessibility Conference returns for its 15th year.
Whether you're an expert or new to accessibility, you'll find lots to explore at this two-day conference on May 24 and 25, 2023. The University of Guelph Accessibility Conference will highlight the intersection between DEI (diversity, equity, and inclusion) and accessibility across higher education, learning and development, tech, policy, and design.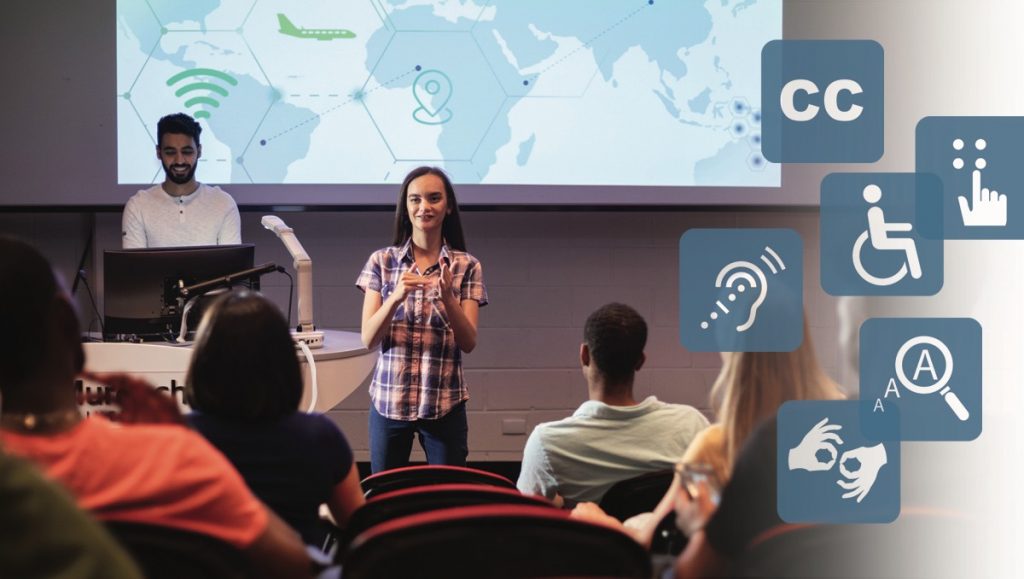 As advocates for accessibility in online course design and eLearning, we are excited to take part in discussing new ideas driving accessible learning and inclusive design.
---
Talks we're looking forward to:
View the full conference schedule
---
Register today!
Don't miss out on this exciting opportunity to learn how to leverage accessibility in your organization. Get tickets for conference access and exhibitions starting at $220.
Save your seat.
---
Ready to develop accessible and inclusive online courses to improve the achievement of learning outcomes?
Learn about our approach to delivering eLearning experiences that engage all learners.