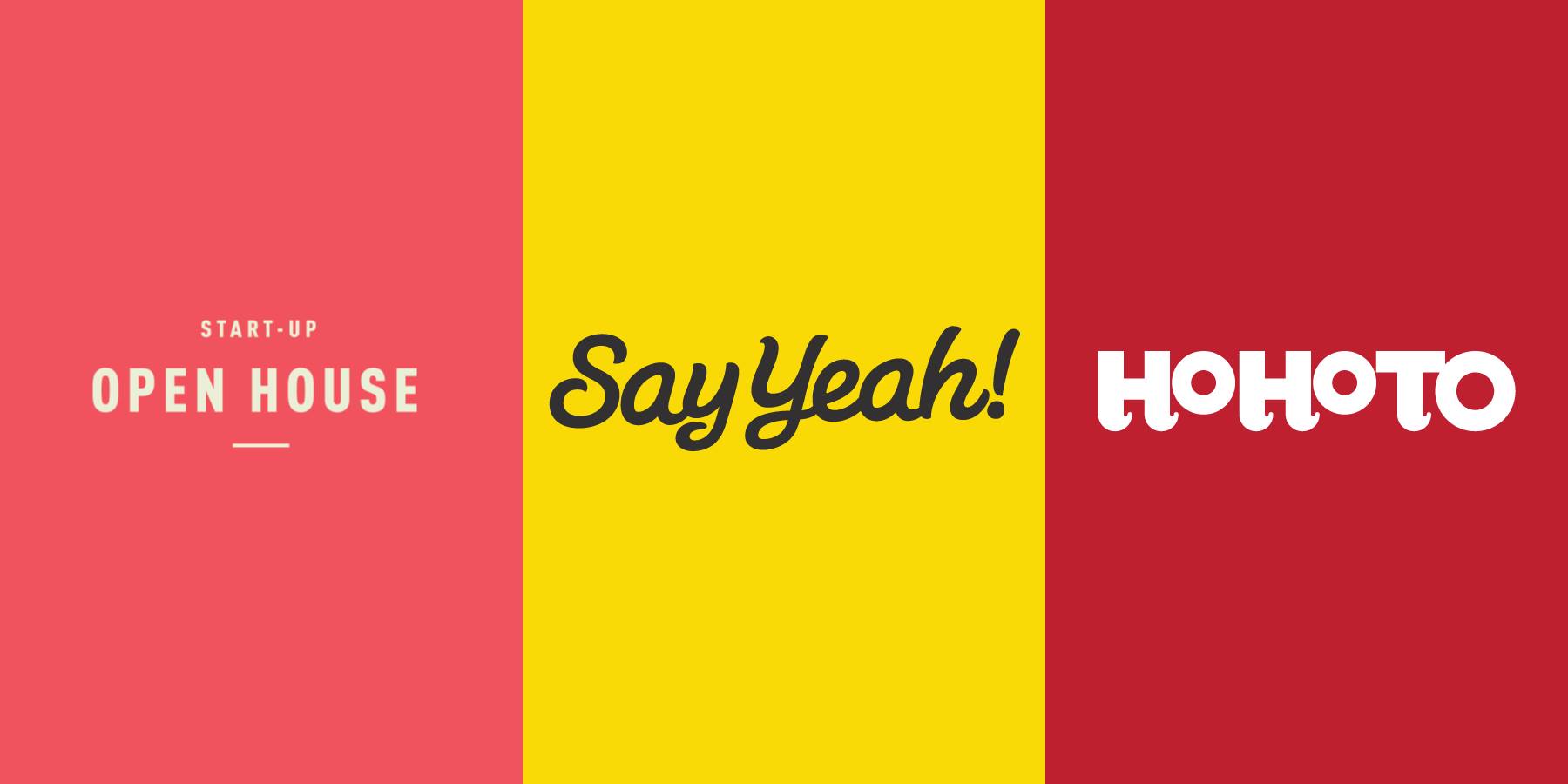 We're all set for Startup Open House and tonight's HoHoTO and birthday celebration!
THREE EXCITING EVENTS IN ONE! FROM 4:00PM to 9:00PM, PERHAPS EVEN LATER!
FIRST UP, STARTUP OPEN HOUSE BEGINS AT 4:00PM!
We're opening our doors for Startup Open House this coming Oct 30th. That runs from 4 to 7pm.
This is a chance to visit dozens of startups across Toronto, along with those of us in the west end, including Say Yeah!, Indiegogo, Freshbooks, Stylekick, Nuvango, and a half dozen more in Liberty Village.
NEXT UP, HOHOTO EARLY-BIRD PARTY APRÉS WORK
We'll be celebrating another year of HoHoTO, the holiday party in support of the Daily Bread Food Bank, with an early-bird mix and mingle party at Say Yeah. Come by if you already have a ticket or you can buy one when you get here!
HOLY COW, IT'S LEE'S BIRTHDAY!!!
And, wow, would you look at that. Oct 30 is Lee's birthday, so we're in for a triple-celebration. We'll keep going into the evening with some music, drinks, and good company.
MAKE IT HAPPEN!
Come by and talk product design, MVPs, support Daily Bread and HoHoTO, or just to high-five Lee! (Note: high-fives only for folks who have a HoHoTO ticket.)
A quick RSVP here would be great if you're planning on dropping by to say hi, but if you're also visiting other places for Startup Open House, please grab a free ticket from their eventbrite so they know how many people they can expect will be hopping around.
For more details on Startup Open House, check out http://www.startupopenhouse.com/toronto/
Hope to see you here!