Digital is changing the way Canadians do business. On April 20, Digital Main Street (DMS)—encouraging retail and other city-focused businesses to adopt digital tools and technologies—is hosting the Digital Main Street Forum to spotlight processes and technologies that will help local business connect with consumers.
Held at Toronto City Hall, the forum is expected to address key practices businesses should implement to strengthen and broaden their reach. Attendees will learn about online marketing strategies, how to leverage data and better engage clients, and e-commerce approaches that will help their businesses grow their customer base.
Keynotes include:
Break-out sessions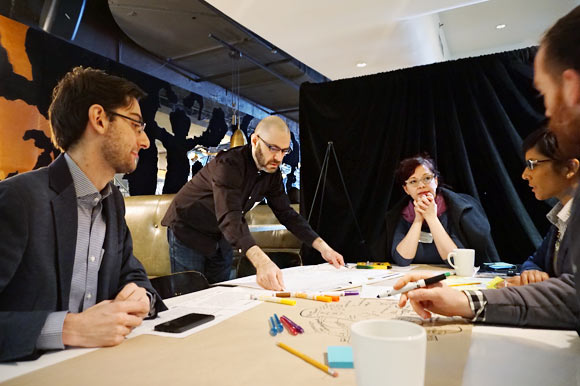 The afternoon is packed with insightful and intimate breakout sessions with a mixture of top digital, financial, and e-commerce organizations in Canada. These sessions are expected to equip attendees with insider knowledge on how leading companies have used digital to transform how they operate, while highlighting how trends in digital continue to evolve and impact this millennial-dominated, consumer world.
You can look forward to discussing topics like machine learning, mobile technology, customer interactions and relationships, and forging millennial-friendly environments in the workplace.
Sessions are as follows:
Is your business millennial-friendly? by Microsoft Canada
The Future of Loyalty in Canada by Mastercard Canada
Digital Marketing in the Age of Assistance by Google Canada
Empowering the modern mobile workforce by Rogers
Run your business with Shopify! Learn about how Shopify can literally transform your business by Shopify
Who's attending & why you should attend too
Whether you're a business owner, strategist, analyst, or content creator, the DMS Forum is for you. Leave this forum with new knowledge on how to leverage digital across your business, and truly achieve digital excellence.
Get complimentary access to the DMS Forum
We'd love to see you at the Digital Main Street Forum! Feel free to use our promo code dms-sayyeah for complimentary access and share this post with your colleagues so they, too, can attend.
We hope to see you there!
Caroline and Lee