You're invited to Axe-con 2023!
Looking to explore accessibility best practices across team functions in your organizations? Find answers to all your questions about accessible digital products and more at Axe-con 2023.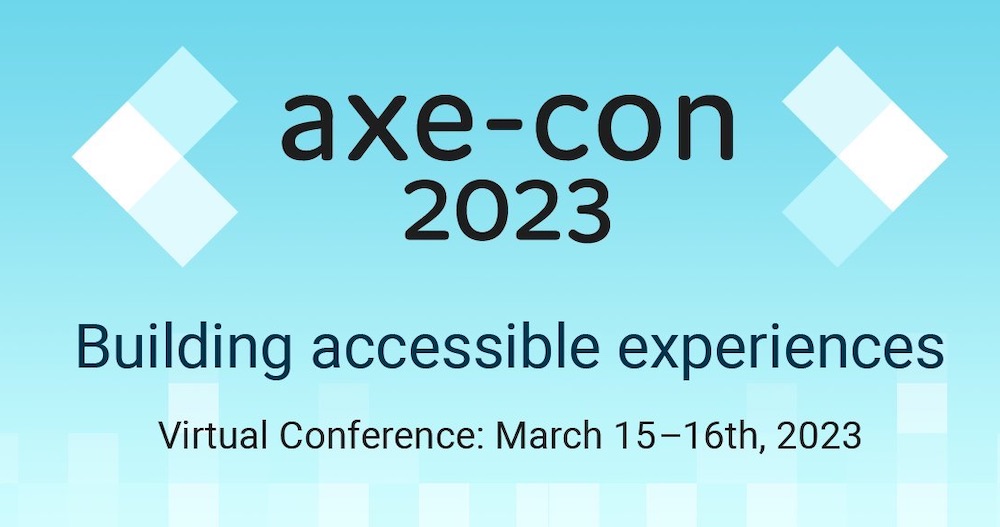 ---
Axe-con provides insights into the critical role key players across functions like legal, design, management, product, etc., play in building accessible digital experiences.
Talks at the conference will feature case studies from enterprise companies leading in large-scale accessibility efforts and best practices and updates from technology leaders worldwide.
Attendance at the conference is free, and you can use your attendance towards continuing education (CE) towards IAAP certification.
---
Talks we're excited about
---
Join the free virtual conference
Registration is free! Sign up to access the live sessions and on-demand recordings of 60 sessions.
---
Ready to make your digital products more accessible to your audience?
We provide inclusive website design solutions that welcome your audiences to engage with your content, products, and services. Bring the best of front-end development to your projects with our web standards-based, usable, accessible, and inclusive work.