BLEND Conference, the best design party around, will return to an in-person format on March 25, 2023.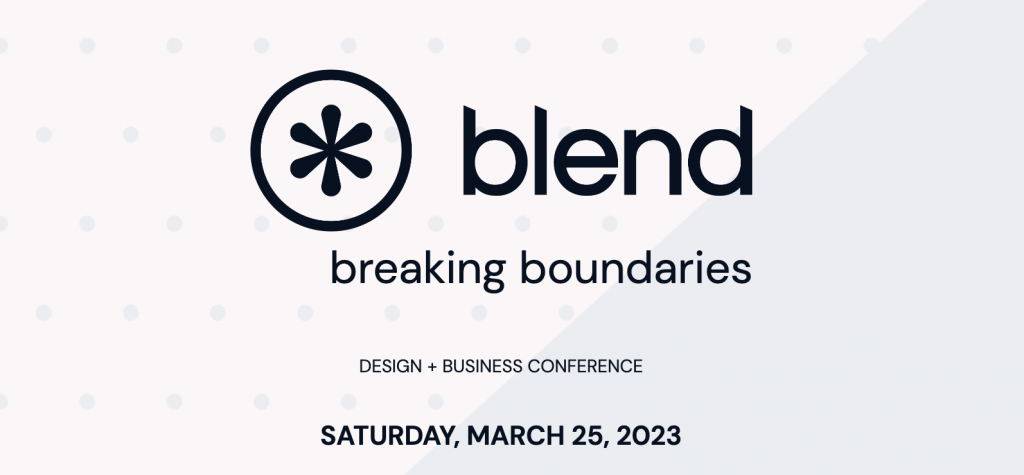 Want to explore how creative people bring service innovation to life? Find out what it takes to lead change and create better business outcomes with design at BLEND. Making a three-year comeback to hosting guests in person, BLEND convenes passionate people to highlight how design has become the secret advantage to business success.
If you have ever wondered how to create better solutions with clients and customers, this event is your opportunity to harness the power of community in bringing fresh and inclusive best practices to design.
Some quick highlights to expect this year include expert-led discussions on the role of AI in service design, service design best practices,  for the first time ever, a UX Freestyle Social.
---
Catch these exciting talks.
Product Innovation is on the Edge – David Dame
Best Practices for Human AI Interaction Design – Everton Lewis
Designing Beyond Screens: Service Design Blueprinting – Emily Hutnik
---
Ready to make your digital products more accessible to your audience?
We provide inclusive service design solutions that welcome your audiences to engage with your content, products, and services. Bring the best front-end development to your projects with our web standards-based, usable, accessible, and inclusive work.