What lessons can learning and development professionals learn from marketing? The Learning & Marketing Online Conference 2023 hosted by The Learning Guild makes the case that these two realms work toward the same goals: developing a deep understanding of a target audience and delivering information that is accessible, engaging, and relevant to that audience.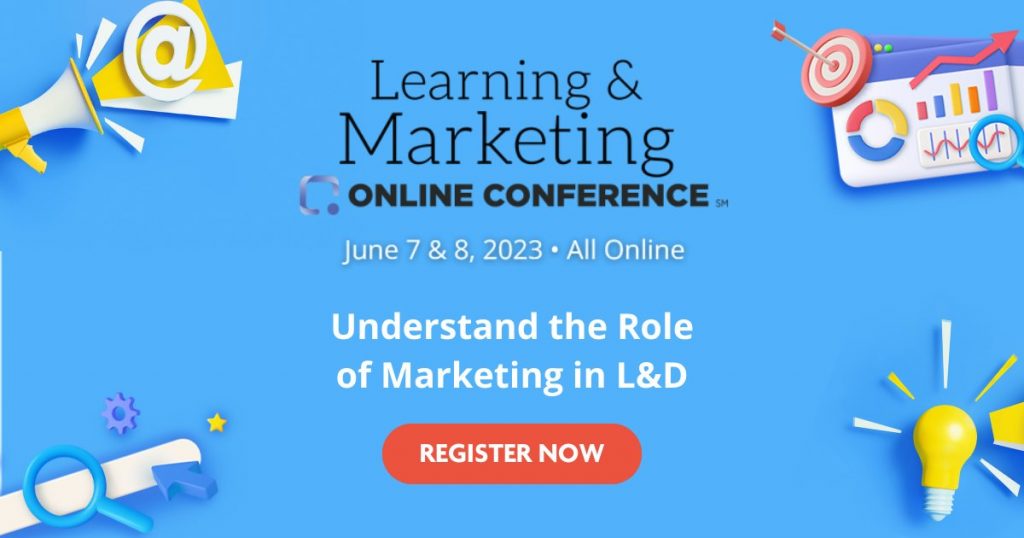 Starting on June 7, this two-day virtual conference will highlight how proven marketing practices might be leveraged by those in the learning and development industry.
As tech + education professionals who develop online learning programs, we particularly appreciate how the intersection of industries can produce valuable insights, tools, and best practices to take learning to the next level.
---
Catch these exciting talks!
Check out the full lineup and conference program
---
Save your seat
Tickets to the Learning & Marketing Online Conference start from $395 USD, with group and organizational discounts available.
---
Looking to improve your employee training program?
With our approach to building flexible, responsive, and accessible eLearning programs, we can help you to increase reach, drive engagement, and uncover new growth opportunities.