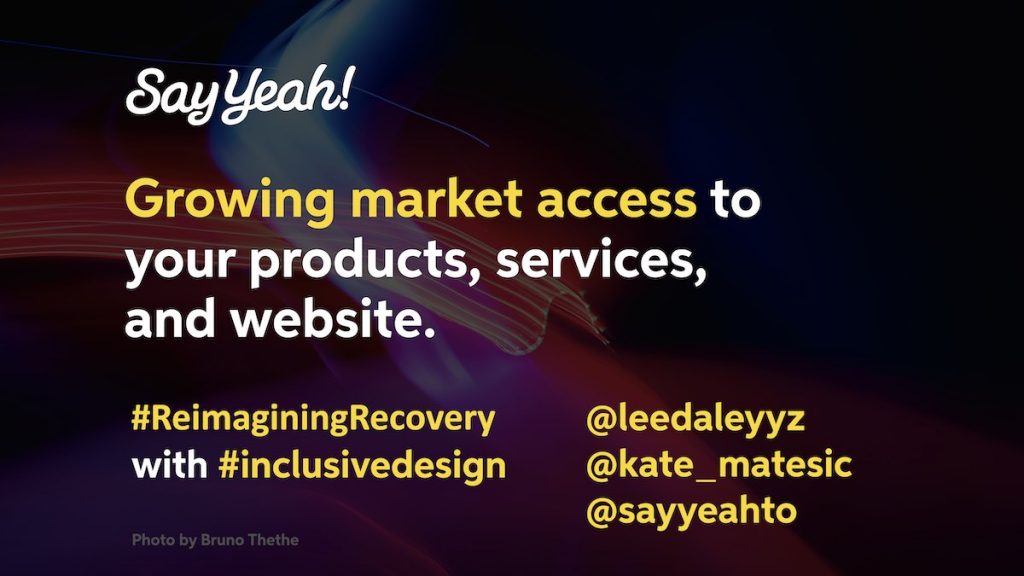 We're thrilled to have been asked by the Scale-up Institute's Recovery Activation Program team to facilitate a half-day workshop on October 28 to help Grow your Business with Inclusive Digital Strategy.
---
Our CEO, Lee Dale, and Designer and Researcher Kate Matesic will join Amber Gillie in a half-day workshop that will help Ontario businesses understand how to grow access to their market through more intentional and inclusive design processes.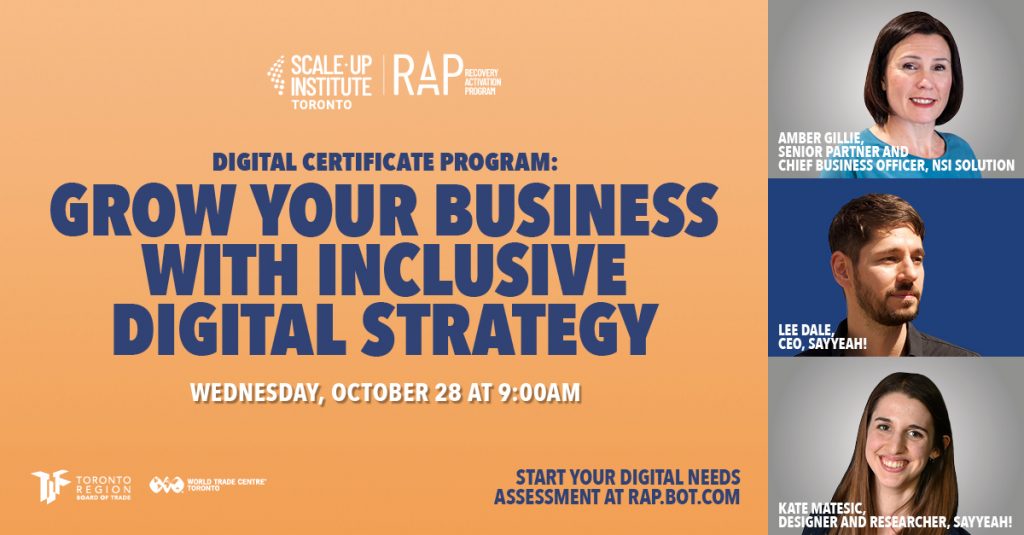 We'll break down ways to think about your customers as the unique individuals they are, using an intersectional approach to strategy, and areas to consider when working towards a more accessible website.
---
It's not too late to join!
To join this session, you just need to complete your Digital Needs Assessment.
And with more events scheduled throughout 2020 and 2021, completing the assessment will open you up to even more digital transformation, technology, and strategic insights.
---
Not sure how to get started with an inclusive design process?
From our inclusive public sector work to our insurance, banking, and other private sector work, we continue to develop our inclusive design practice and bring impactful service design and product strategy outcomes to the organizations and communities we work with.