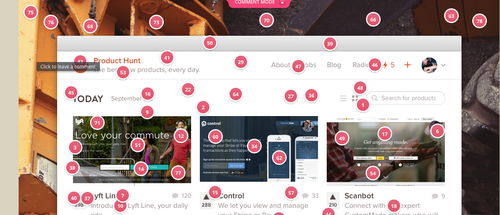 Ryan Hoover at Product Hunt is a big fan of sharing product updates early (ie, before they're built).
He shared the above in progress screen layout about 2 hours ago and asked for feedback from users.
He's already received over 150 responses from fans of Product Hunt.
Granted, he's got over 40,000 followers on Twitter between Product Hunt and his personal account, but even if there was a fraction of the responses, you'd still be sure to get some unexpected feedback if you put your product out there. Don't be afraid to do so.