There's a tradition now that Toronto's SXSW attendees get a little warmed up for the madness that is Austin's big Interactive, Film and Music event.
Lee and Jay worked together to organize the latest CanLIT (Canadian Livers in Training) party for Thursday March 5th at the Centre for Social Innovation, from 8:00p to midnight. In addition to SXSW attendees, we invited the GenYTO cru to help celebrate Toronto's 175th anniversary with the premiere and filming for Toronto in 6 Words.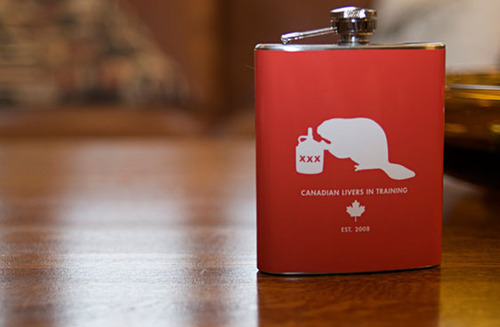 As part of the party organization, we wanted to make sure the Toronto contingent at SXSW would be recognized in Austin. To this end we designed the Canadian Livers In Training flask and companion badges, the beaver, jug o' booze, and a new how do you say yeah button, Cheers!