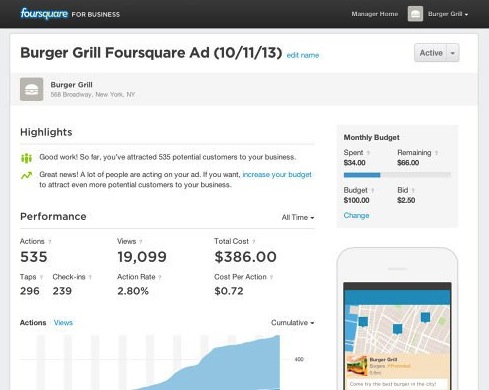 Yesterday Foursquare opened up its advertising platform to businesses. Between the ad creation and dashboard (pictured above), businesses can now target promotions and see the direct results of those activities.
Foursquare is fast becoming a great local discovery engine for consumers.
With the ability for fans to add tips and businesses to promote specials, I've found it's been great as my go-to app for finding great local spots at home and abroad.