You know, those photos that ship with the iPad are fine, but I'm loving my Kipu wallpapers. They're cute, uncluttered, and bright like sunshine.
Here's how they look on my iPad: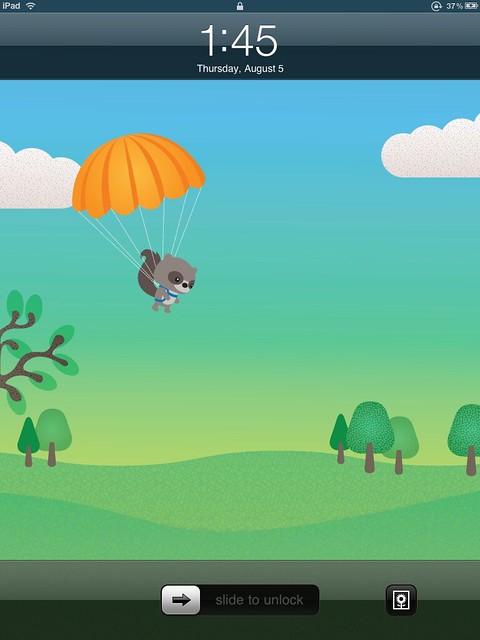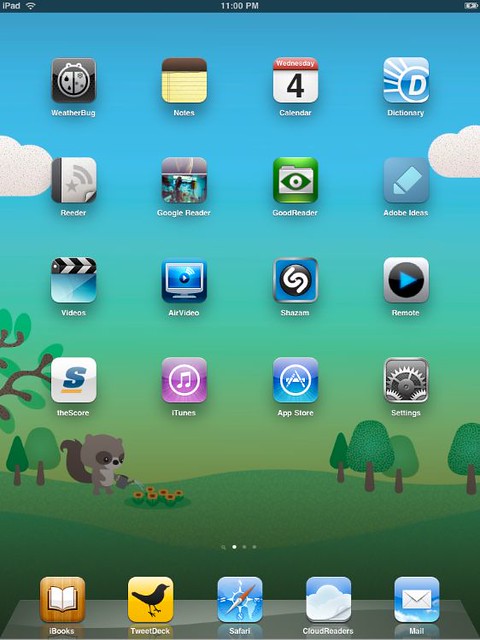 I bet you want these for yourself now, right? No problem! Download them from our flickr wallpaper gallery. (They work in portrait and landscape mode, no matter how many icons you have!)
Download:
Full resolution Kipu iPad lock screen.
Full resolution Kipu iPad home screen.