Boy that new iOS 4 is pretty snazzy. But it has those super complex textured backgrounds that make reading your icons more difficult than reading anything should be. So without further ado, here's a lock screen I Need Sugar wallpaper for your iPhone (4, 3G, 3Gs or whatever, it works on'em all) and a matching home screen desktop for your iOS 4 phone that'll help your icons pop. Enjoy!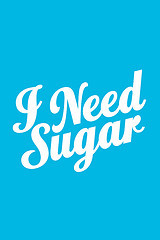 How they look in action: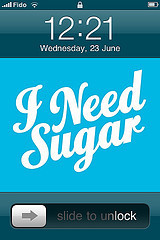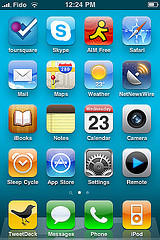 And don't forget, you can still get the 3G/3GS skin from Stick Stick Bang Bang.