The challenge with planning, scoping, and evaluating systems is being able to accurately identify the capability of current systems and proposed systems against required outcomes.
When planning digital experiences, requirements must be defined in a way that cover online best practices and include outcomes and processes that can be evaluated against a team's technology knowledge and capabilities.
Organizations often define digital needs as feature requests they would like, rather than confirming digital needs against required outcomes and consumer objectives. These objectives must be reviewed against current process, staff, and systems capabilities and be balanced against market needs.
Properly evaluating software requires a clear and in-depth understanding of requirements, considerate of digital best practices, which then need to be evaluated in practice, not on paper.
Digital best practices
Digital is complicated. Many steps and many different levels of expertise are needed in order to execute effectively.
To succeed, methodology matters. Human-centred design and lean and agile processes are essential because, with digital, we have the ability to learn from data and adapt quickly to current and evolving customer needs, and increasingly savvy customers are expecting more of the organizations they engage with, regardless of device or channel.
In planning, scoping, and evaluating systems, understanding the depth of considerations required to leverage digital effectively is essential.
Core areas of expertise required to successfully meet digital objectives include:
Interaction design
System architecture
Build
Launch and promotion
Explore digital best practices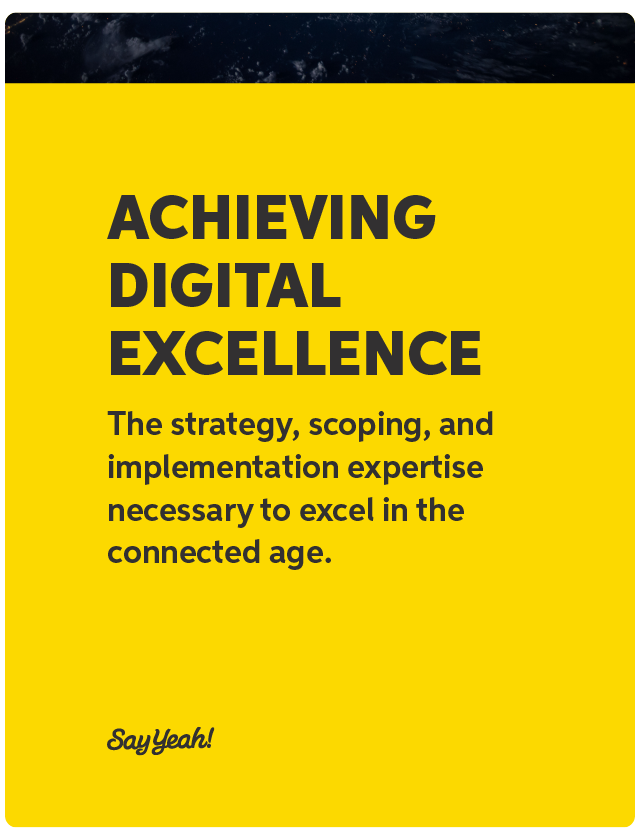 Our guide to achieving digital excellence
The strategy, scoping, and implementation expertise necessary to excel in the connected age.
Download the PDF
Interested in collaborating on a project or joining the team?